Risk management strategy of Cytotoxic drugs and monoclonal antibodies therapy preparation
M. Ponseele1, N. Nicolas1, C. Clémence1, M. Mougeot2 1 Pharmacie Hôpital Bel Isle - HPM, Metz
2 Service Qualité et Gestion des Risques - HPM, Metz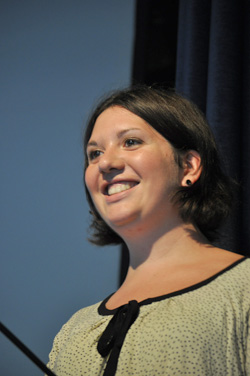 Objective
Based on that work, the objective is to chart the risk management strategy of the chemotherapy product process from the pharmaceutical validation to dispensing chemotherapy.
Materials and methods
First we have to explain how the centralized pharmacy reconstitution service works in his environment with various support, product or management processes.
Then, we analyse the Chemotherapy product process by the FMEA (Failure Modes Effects Analysis) method.
After setting up a working group, the FMEA method takes place in 4 stages :
Risk mapping using a step-by-step analysis
Drawing up a set of criticity
Determination the acceptability level
Results
During 4 meetings, the working group detected 134 elevated risks.
"Drug reconstitution" in the most dangerous stage of the process.
3 criticity classes were identified with their action levels: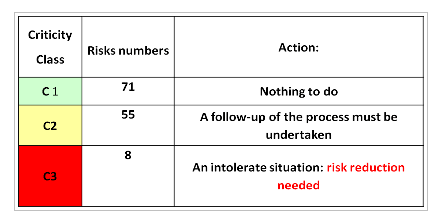 The analyses lead to an action plan that identifies priority areas and organizes the follow-up.
Discussion –Conclusion
The FMEA results shaw how our chemotherapy product process is in large part secure because 53% of elevated risks detected are in criticity class C1.
However, acting needs money. That can become a constraint on future action.
Moreover, it was very important to evaluate the analysis every year and to increase the process monitoring.
That is the key to know the efficiency of the actions and to insure security of the process.