Breakage of a cytotoxic drug's vial
A vial contaning a cytotoxic drug has broken in a centralised preparation unit for cytotoxics or a hospital pharmacy.
This presentation describes the occurrence of a broken bottle in a UCPC or a hospital pharmacy together with the methods for handling the incident. A training chapter shows a simulation of such an event enabling you to learn how to deal with such a situation.
Co produced by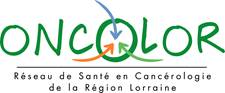 and

By following the link below, you will be directed to the ONCOTICE platform (the training section of the ONCOLOR network). You can then log on as "Anonymous" to watch the presentation.
Enjoy the film!