REGISTRATION by only on that specific email moniqueseas@gmail.com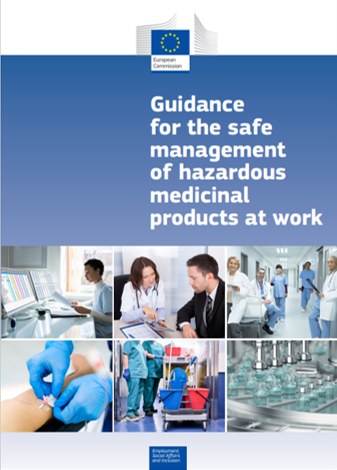 List of exhibitors
01
SLB MEDICAL
17
CODAN
33
B.BRAUN
02
EUREKAM
18
GILEAD SCIENCES
34
BD
03
BIOLOG-ID
19
EUROBIOCONCEPT
35
DEDALUS
04
COMPUTER ENGINEERING
20
LOURD'INNOV
36*
WYM FRANCE
05
JCE BIOTECHNOLOGY
21
IMM FRANCE
37*
06
HEX GROUP
22
ADDED PHARMA
38*
VIATRIS SANTE
07
LSB LA SALLE BLANCHE
23
NOODDIS
39*
HEMEDIS GmbH
08
CENTRE LAB
24
FRESENIUS KABI
40*
09
SMD
25
ACCORD HEALTHCARE
41*
CARELIDE
10
BAXTER
26
ICONES SERVICES
42*
CARELIDE
11
ASEPT INMED
27
SANOFI
43*
FETON
12
ICU MEDICAL
28
ORGANON
44*
SIEVE
13
MSD FRANCE
29
Laboratoire ARROW
45*
14
ALMA
30
ZENTIVA
46*
ASPEC
15
PROCARE-IMF
31
EVER PHARMA
16
SUN PHARMA
32
REDDY PHARMA
*Places 36 to 46 are under an barnum - Unsecured places outside opening hours.
Exhibition Conditions
Place
Belambra Business
Hyères - FRANCE
Dates
October 5th, 6th and 7th 2022
Table Top Installations
Wednesday October 5th, 2022 10:00 – 12:00 a.m
Table Top Removing
Friday, October 7th, 2022 2:00 – 4:00 p.m
Size of the exhibition table
1,40 x 0,70 m
Table Top Fees
2 400 €
Visit the exhibition
Access to the exhibition is open in the presence of representatives of the exhibitor.
Wednesday October 5th, 2022
* 0.00 - 0.00 p.m: Exhibition visit

Thursday, October 6th, 2022
* 0.00 - 0.00 a.m: Exhibition visit
* 0.00 - 0.00 p.m: Exhibition visit
Friday, October 7th, 2022
* 0.00 - 0.00 a.m: Exhibition visit
Requisites
Table top registration does not include exhibitor's fees. Individual registration fees must be paid for each exhibitor at special price.
Exhibitor must be present during all the organized coffee breaks; he is not allowed to exhibit during all the work sessions.
Exhibitor is responsible of installation and removing of his table top in respect of the hours stipulated above.
Exhibitor is not allowed to hang anything on the wall behind the table top.
Exhibitor is only allowed for presentation of little demonstration devices and is allowed to use computers.
The exhibition material must be included in the space provided (1.4 x 0.7 m) and must not exceed 1.5m in height and 1.2m in large.
Coffee breaks are provided by the Organizing Committee and will be held outside the exhibition areas.
The Organizing Committee reserves the right to prohibit the access to any exhibitor who could be the cause of harmful effects : noise, flashes, presentation, or which could in a way or another to harm the serenity of the exposure.