Quality Assurance and Human Factor
4 October 2014
Thomas Pefferkorn
PhD in PharmacyAktehom Belgium Consultant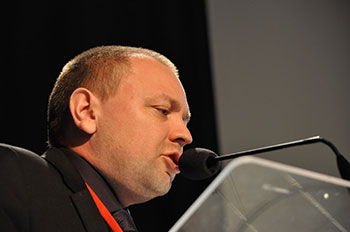 Human factor is a subject that was essentially studied in high risk activities such as nuclear and aeronautics industry with the goal of improving safety. The lessons of these studies can be transposed to quality assurance systems where human error is the main cause of failure.
Facing human error, often awareness or training of the operators is the solution to improve quality systems. Even if essential, these measures fail to prevent certain types of errors. Other areas for improvement exist such as design, environment, organization...
The purpose of this presentation is to describe the human error types, the conditions that generate them and the improvements that can be done to systems in order to manage these errors.
This presentation doesn't put in any position of apparent conflict of interest
Bibliography:
Amalberti R. "risques, erreurs et defaillances" ; 2001
Douglas A. Wiegman and Scott A. Shappell : "A Human error approach to aviation accident analysis : The human factors analysis and classification system"
Reason, J. (1990). Human Error. New York, NY: Cambridge University Press.
Jambon F. La prévention d'erreur par la technique des "Fonctions de Contrainte". Onzième conférence sur l'Interaction Homme-Machine (IHM'99), Montpellier, France, 22-26 novembre 1999. p. 102-109
G. Boy (Ed.), (2003). L'ingénierie cognitive : IHM et cognition. Paris : Hermès Science.
Delignières D. Les modèles cognitivo-energétiques, cours DEA.
Dismukes K. and Berman B. Checklists and Monitoring Why Two Crucial Defenses Against Threats and Errors Sometimes Fail Human Systems Integration Division NASA Ames Research Center Human Factors in Aviation Conference 6 March 2007