Personal protective equipment for preparing toxic drugs
3 octobre 2013
L. Power
Senior Pharmacy Consultant,
Power Enterprises, San Francisco, California, USA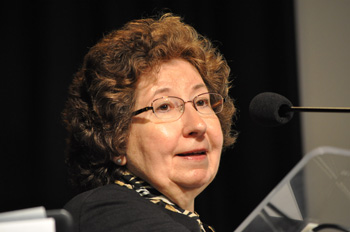 Many studies have documented the uptake of hazardous and toxic drugs in workers exposed while preparing and handling. These drugs may enter the worker through inhalation, skin contact and direct splashing. Ventilation controls used to prepare sterile drugs, generally a Class II Biosafety Cabinet (BSC) or an isolator, provide significant but not total worker protection. The Class II BSC, exposes the workers' hands, arms and upper body to contact with the drugs during preparation. The isolator allows worker exposure during loading and unloading the cabinet.
Personal Protective Equipment (PPE) is designed to protect indi­vidual workers from toxic exposures and to supplement ventilation controls. The US National Institute of Occupational Safety and Health (NIOSH) and the International Society of Pharmacy Practitioners (ISOPP) include such items as gloves, gowns, personal respiratory protection, eye protection and other equipment to create a temporary barrier between the contamination and the worker. For sterile compounding of toxic drugs the temporary PPE barrier is created between the sterile drug, supplies and finished dose and the source of contamination, the worker ! Understanding the goal of the barrier is critical to proper selection of the PPE.
ISOPP notes that it is important to use PPE of "proven" resistant materials, tested for specific products and conditions. While standards exist to test medical gloves for resistance to chemotherapy drugs (ASTM D6978), other PPE, especially gowns, have no such standards. In the US, manufacturers are not required to submit "chemo" gowns to the FDA if they are not surgical gowns and if the company makes no claim regarding resistance. In a recent incident in the US, iron dextran injection was spilled on a "ChemoPlus Protective Gown" during preparation and seeped right through. The gown distributor responded that only the "ChemoPlus Poly-Coated" and the "ChemoBloc Poly-Coated Gowns" are tested for permeation to chemotherapy drugs. Other "chemo"gowns, as well as "chemo" gowns of other companies, are not tested. Look beyond the brand name !
Surgical masks are used in preparing sterile toxic drugs to protect the drug, not the worker. When individual respiratory protection is required, NIOSH recommends a surgical N-95 respirator which provides both respira­tory and splash pro­tection. Medical evaluation, fit-testing and worker training are required to use respiratory protection.
PPE is an important tool in reducing individual exposure to toxic drugs. Proper selection and use of PPE, as well as recognizing its limitations, are critical to ensure appropriate protection.
References


NIOSH [2004]. NIOSH Alert : preventing occupational expo­sures to antineoplastic and other hazardous drugs in health care settings. Cincinnati, OH : U.S. Department of Health and Human Services, Centers for Disease Control and Pre­vention, National Institute for Occupational Safety and Health, DHHS (NIOSH) Publication No. 2004–165.
http://www.cdc.gov/niosh/docs/2004-165/
NIOSH [2009] Personal Protective Equipment for Health Care Workers Who Work with Hazardous Drugs. DHHS (NIOSH) Publication No. 2009–106
http://www.cdc.gov/niosh/docs/wp-solutions/2009-106/
International Society of Oncology Pharmacy Practitioners. Standards of Practice : Safe Handling of Cytotoxics. J Oncol Pharm Practice. 2007 ; 13:1-81.
ASTM D6978-05(2013) Standard practice for assessment of resistance of medical gloves to permeation by chemotherapy drugs. West Conshohocken, PA ; ASTM International ; 2013
Thompson CA. Pharmacy News. With Protective Gowns, Look Beyond Brand Name [August 1, 2012, AJHP News] http://www.ashp.org/menu/News/PharmacyNews/NewsArticle.aspx?id=3747