Minimising the Risks Associated with the Procurement and Supply of Unlicensed Medicines
4 octobre 2019
Dara Murphy, Hannah Miller
- Bradford Teaching Hospitals Foundation Trust, Bradford, United Kingdom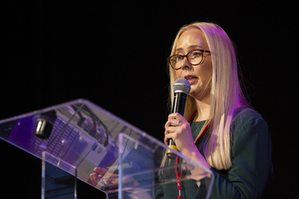 Background
Unlicensed medicines may be supplied only when the licensed alternative cannot meet the special clinical needs of the patient. However, unlicensed medicines present a variety of additional risks to the patient. Namely, they are not subject to the same rigorous product approval process as licensed products, nor to clinical trials, with potential for great variation in product quality and efficacy between manufacturers. Accordingly, the patient, prescriber and supplying pharmacist do not have the same level of assurance regarding the quality, safety and efficacy of unlicensed medicines. It is therefore necessary that healthcare professionals apply robust policies and procedures to demonstrate regulatory compliance and minimise patient risk.
Aim
To enhance standards of practice in the use of unlicensed medicines (including radiopharmaceuticals), thereby improving patient safety through evidence-based risk assessments of all unlicensed products, manufacturers and suppliers.
Methods
The processes involved in the procurement, prescribing and supplying of unlicensed medicines at Bradford Royal Infirmary were retrospectively reviewed to identify weaknesses and risk areas.
Results
Engagement with all relevant stakeholders involved in the supply of unlicensed medicines allowed for the development of a robust, risk management strategy for dealing with unlicensed medicines requests. Implementation of the unlicensed medicines policy has enhanced standards of practice in the use of unlicensed medicines across the Trust. Risk assessments of clinical appropriateness and product quality are conducted by medicines information and quality assurance, respectively and are sent to the Drugs and Therapeutics Group for approval for use within the trust. This updated workflow improved communication between all healthcare professionals involved in the patients care. These robust procedures ensure that all information regarding the decision to prescribe an unlicensed medicine is documented ; improving continuity of care, consistency of supply and increased patient safety. Since implementation, the Trust has demonstrated better regulatory compliance due to robust risk assessments, approval processes and documentation to aid in the event of recall or adverse events.
Conclusion
Robust procedures are paramount to providing quality assurance and safety of unlicensed medicines. Employment of risk reduction measures at each stage of the process, in addition to compliance with Guidance Note 14 and Regulation 167 of the Human Medicines Regulations 2012 reduced the risks associated with the supply of unlicensed medicines, thereby improving patient safety and continuity of care.
Watch the video in simultaneous translation