Impression 3D et bioéquivalence
5 octobre 2023
I Lafeber (Leyde - Pays-Bas)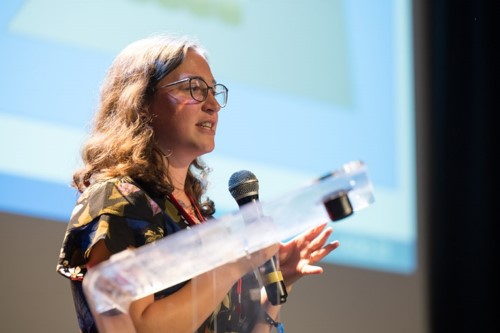 Flexible drug formulations are necessary to truly enable personalised medicine. A 3D printer allows production of personalised medicine at the point-of-care, such as in a hospital environment. Demonstrating the clinical use of 3D-printed tablets is imperative for the successful implementation of these novel drug products. In this study the feasibility of developing and producing 3D-printed tablets that comply to quality requirements including bioequivalence was assessed.
3D-printed tablets were developed, produced and analysed at the manufacturing facility and laboratory of the Department of Clinical Pharmacy and Toxicology of the Leiden University Medical Centre. The developed formulation contained Gelucire 48/16, glycerol 99,5% and sildenafil citrate equal to 10 mg sildenafil per tablet. A semi-solid extrusion 3D printer from Doser B.V. was validated for the production of tablets. Quality control was based on the European Pharmacopoeia and included appearance, tablet weight distribution, identification of sildenafil citrate and its impurities, content uniformity, dissolution rate, mechanical strength and microbiological quality. Stability data were acquired up until three months after production to ensure shelf life during the clinical trial.
A randomised, open-label, 2-period, crossover, single-dose clinical trial to assess bioequivalence was performed in healthy adults. Bioequivalence could be concluded if the 90% confidence intervals (CI) of the geometric mean ratios (GMR) of test to reference products of the area under the curve from administration to the time of the last quantifiable concentration (AUC0-t) and the maximum plasma concentration (Cmax) were within the limits of 80-125%. The 90% CI were within limits (AUC0-t 90% CI : 87,28 – 104,14 ; Cmax 90% CI : 80,23 – 109,58). This demonstrates the feasibility of developing and producing 3D-printed tablets at the point-of-care that adheres to quality requirements, including bioequivalence.