Implementing european recommandations for the preparation of short shelf-lived radiopharmaceuticals for diagnostic purposes in molecular imaging
9 October 2015
G. Meffre
Nuclear Medicine Department, CHU de Liège, Belgium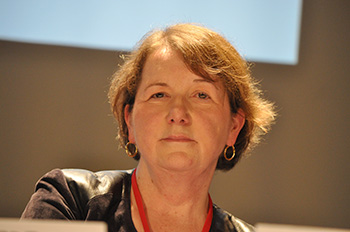 Nuclear medicine uses radioactive drugs usually administered parenterally. The deployment of molecular imaging techniques allowed the development of short shelf-life radiopharmaceutical preparations for diagnostic purposes whose specific clinical need is well recognized. The industrial production in very small scale of this new molecules remains unlikely from an economic point of view.
While the manufacturing of radiopharmaceuticals and investigational medicinal products is covered by European regulations (EudraLex Vol.4 Annex.3 GMP Radiopharmaceuticals, EU Regulation 536/2014 on clinical trials), the radiopharmaceutical preparation falls under national authorities requirements. In lack of harmonization and to avoid gaps in quality and safety terms, the resolution "CM/ResAP (2011) 1" sets out the applicable principles and the need for adequate risk assessment to determine the risk level and the required level of quality assurance.
The radiopharmaceutical preparation is constraining in terms of premises, equipment, raw materials and finished product. The extemporaneous preparation is suitable to meet special needs for a given patient, in order to assure an appropriate pharmaceutical quality while assuring required radioprotection.
An extemporaneous radiopharmaceutical preparation labelled with Gallium-68 is proposed in example.
There are no relevant conflicts of interest.