Feasibility of cytotoxic preparation in advance at the hospital center of Le Mans
4 October 2012
Mathieu Léger, Lobna Jemour, Hélène Perrier, Anne-Marie Vidal, Anne-Marie Caminondo, Catherine Naveau-Ploux
Centre Hospitalier Le Mans,
France.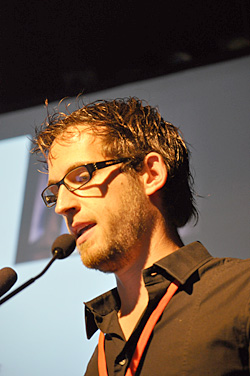 Objective
The objective of this study is the feasibility of cytotoxic preparation in advance to decrease the time between "ok" given by prescriber and the arrival of the preparation in the care unit.
Methods
All chemotherapy preparations for the onco-hematology unit care was rewied for three months. With the help of software CHIMIO® and schedules of unit care, cancellations of prescriptions and dosage modifications were recorded. Only protocols prescribed on the software CHIMIO® the day before the preparation were considered.
If canceled preparations may be administered to an another patient if they had been prepared in advance, this preparations was also listed.
Results
The number of changes from all causes (cancellations, protocol changes, dosage modifications) for three months is 19.2% (140 protocols / 730) for day hospital and 21.2% (80 / 377) for week hospital.
Cancellations or dosage modifications concerned 24 molecules. Only doxorubicin, vinblastine and cyclophosphamide may be reused for an another patient at 100% if they had been prepared in advance.
Discussion – Conclusion
Despite the small number of cancellations and modifications of prescriptions, it is unthinkable to prepare everything in advance, because the cost of changes and cancellations for three months was 67 271€ (9,7% of budget for chemotherapy preparation for three months). However, it seems feasible for four molecules inexpensive, stable and prepared in large quantities : fluorouracil, cyclophosphamide, doxorubicin and epirubicin.
Advance preparation for these four molecules may spread activity over the day and seems feasible in the short term to reduce preparation time in pharmacy.