Development and characterization of an oral formulation of nicardipine compounded with simple excipients for the treatment of pediatric hypertension
5 October 2022
M. Cavelier
1
, H. Gondé
1
, D. Fuss
1
, D. Costa
2
, F. Lamoureux
3
, T. Pereira
3
, R. Varin
1
, C. Hervouët
1
1
Pôle pharmacie, CHU de Rouen, 1 rue de Germont, 76000 Rouen, France
2
Laboratoire de parasitologie – mycologie, CHU de Rouen, 1 rue de Germont, 76000 Rouen, France
3
Laboratoire de pharmacologie – toxicologie, CHU de Rouen, 1 rue de Germont, 76000 Rouen, France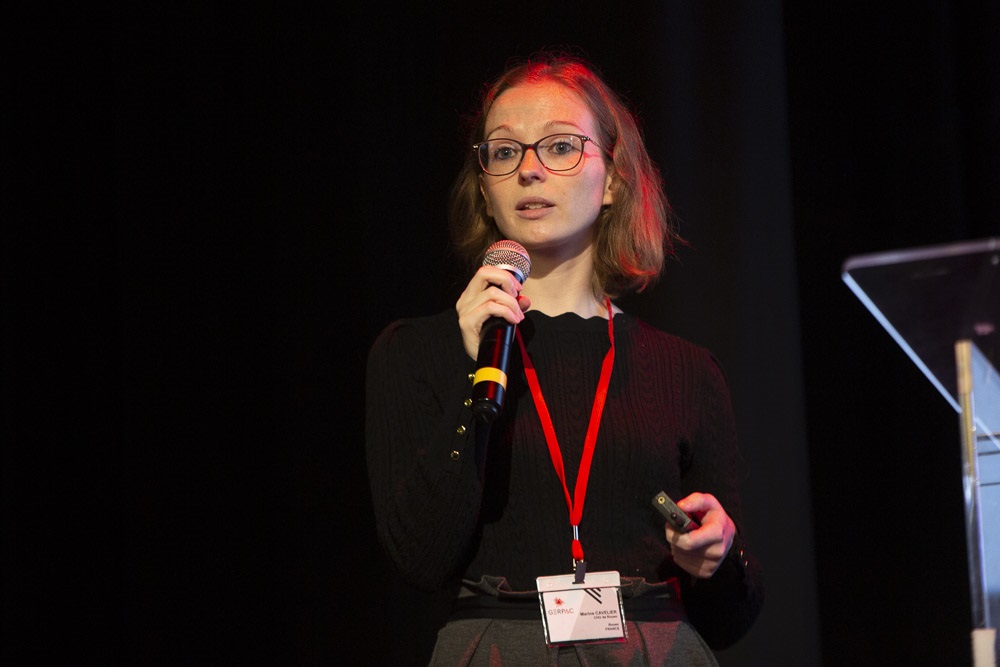 Purpose
Nicardipine is an anti-hypertensive drug that may be used off-label to treat pediatric hypertension. We previously reported the development of 2 mg/mL nicardipine solution formulated with a commercial vehicle for oral use. However, these ready-to-use commercial vehicles are subject to supply tensions and their composition may undergo substantial modifications. Here we aimed to propose a new formulation with simple excipients to overcome these issues.
Methods
A pre-formulation study was conducted to determine a composition allowing both to obtain a visually clear appearance and a good palatability. After characterization, a stability-indicating method by HPLC-MS/MS allowed to study the stability of the formulation in 2 temperature conditions (25°C ± 2°C and 5°C ± 3°C). Efficacy of antimicrobial preservation was also evaluated.
Results
We compounded 2 mg/mL nicardipine oral solution containing hydroxypropylmethylcellulose, simple syrup, polysorbate 80, saccharin sodium, citrate buffer, strawberry flavor and 0,2% potassium sorbate as antimicrobial conservative. Uniformity of content was maintained before and after agitation. Nicardipine concentrations remained above 90% for 365 days before opening, and for 28 days after opening by mimicking real conditions of use. pH and osmolality were constant throughout the study. No microbial contamination was observed. Finally, uniformity and accuracy of delivered doses from multidoses containers were conformed with 4 sampling devices.
Conclusion
A two mg/mL nicardipine oral solution has been developed with simple and safe excipients to treat hypertension in children. A clinical trial will be conducted to determine pharmacological and clinical parameters such as efficacy and tolerance.Watch the video in simultaneous translation