Can a theoretical training improve calculation performance of production technicians?
2 October 2014
Benjamin Mouchet1, Lucie Bouchoud2, Pascal Bonnabry1,2
1 Section of pharmaceutical sciences, University of Geneva, University of Lausanne, Geneva, Switzerland
2 Pharmacy, Geneva University Hospitals (HUG), Geneva, Switzerland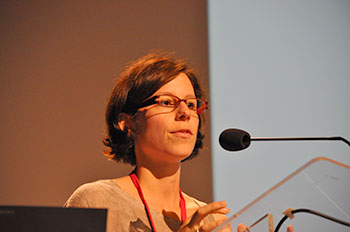 Scope
Technicians are used to perform calculations during their production activities. Miscalulation could have serious consequences. The aim of this study was to establish whether a theoretical training could improve calculation performance. A comparison with students (population with theoretical but not practical knowledge) has been done.
Method
Performances were assessed using tests containing 17 calculations divided in 6 themes: dilution, percentage, rule of 3, conversion of units, mEq/mmol. Three tests were performed: before, 2 weeks after and 7 weeks after a theoretical training session (approx. 1 hour based on practical cases resolution). A summary sheet (examples of calculation) was distributed and was available during the post-training tests.
Results
Technicians (n=9) performance was 80,5% ± 8,3 (CI95%) of correct answers for test 1, 94,8% ± 3,8 (p=0,008) for test 2 and 94,1% ± 2,6 (p=0,008) for the test 3. Students (n=8) performance was 69,1% ± 13,7 for test 1, 93,1% ± 5,4 (p=0,014) for test 2 and 92,7% ± 7,8 (p=0,016) for the test 3. No significant difference was found comparing the overall results of the two populations. Technicians had a higher rate of correct answers to percentage calculations in the first test (95,5%+ 10.9 vs 56,3 + 15.8).
Discussion and conclusion
Theoretical training with the summary sheet significantly increased the calculation performances of technicians and students and reduced the interindividual variability. The study was limited to 7 weeks post-training and a more distant test is needed to determine the long-term impact. This theoretical session with a test will be integrated in the periodic training of technicians.