Analysing the feasibility of performing release authorisation tests on cytotoxic preparations using video capture
10 October 2010
B. Le Franc , P. Chauvet, E. Griesemann, J-P. Cante
Pharmacie, CH La Rochelle, France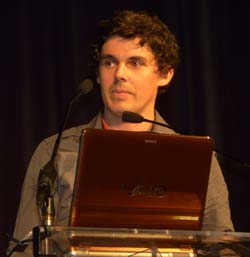 Due to a lack of trained personnel, we cannot ensure double-checking of the volumes of our cytotoxic preparations. The release checks consist of visual comparison between the finished product and the fabrication documentation, sometimes with the addition of a gravimetric test.
Our aim was to determine the feasibility of performing release checks via video capture of the fabrication process. The process is recorded by a webcam attached to an extractor unit, and controlled by the operator via a digital interface transmitted by video return. The preparation technician shows the camera the key stages of the fabrication process, allowing for identification of the patient, the molecule involved, the solvent and the volume of the active ingredient. Each video file is automatically delivered on secure digital network, to enable eventual release approval via visual check.
40 procedures were filmed then blind-checked at accelerated speed in order to compare the images to those on the fabrication specification sheets. Ultimately, analysis of the critical stages of the preparation process was completed in an average time of 2 minutes. 7.5% of preparations analysed revealed discrepancies in the volume of active ingredient they contained, but no more than one notch on a syringe.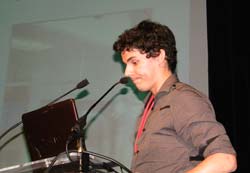 This method of quality and quantity control has several advantages over analytical control techniques (simplicity, reproducibility, completeness, integrity of the prepared dose). It is an environmentall-friendly solution (absolutely no cytotoxic waste emitted) facilitating the checking of preparations for clinical trials and meeting the requirements of the Good Preparation Practice guidelines (Chapter 1.3.4). It also serves as an educational tool for staff training. It is essential that those using the system are well-trained, and it is useful to assess the feasibility of real-time release authorisation of all preparations, and integration of this system with the existing workload.
Diapos-Evaluation de la faisabilité d'un contrôle