Workshop 2: Distribution channel of injectable preparations from pharmacy to patient
2 October 2013
Moderators: M.L. Brandely, I. Roland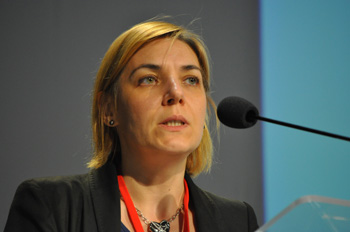 Moderators: M.L. Brandely, CHU Hôtel Dieu, Paris - I. Roland, CHU Liège
Managing the delivery of injectable preparations especially these recent years has become an essential issue for hospital pharmacies for many reasons:
Increasing number of units of injectables produced (chemotherapy and / or antibiotics, antifungals, antivirals, etc.) for services or clients which are sometimes remotely located
Development of outsourcing between hospital pharmacies or specialized industries
Preparation of injectable drugs for home-care patients
These situations require safe transportation, and tracking systems.
Whatever will be the means of transportation, the circuit must be qualified (choice of packaging, temperature monitoring, training for people involved, and procedure in case of accident or spill).
The objective of this workshop is to discuss about the different aspects of this circuit:
What are the regulations or guidelines which apply in this area ?
What are the key elements to control ?
How to choose the packaging ?
How to control the temperature during the transport ?
What are the procedures to implement ?
How to deal with out of specifications non-compliance ?
Should we and can we integrate sustainable development in the transport preparations
We will discuss these topics during the workshop, sharing experiences with participants and providing some answers for each of the issues raised.