What glove to choose for work in an isolator?
9 October 2015
J.C. Lucas
Directeur Général Piercan, France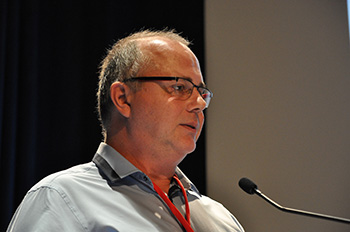 The work performed by operators in hospitals is extremely sensitive activity.
Complete integrity of the glove allows everyday activities to be carried out entirely safely. Conversely, a breach in integrity means a delay and a significant organisational and financial impact. This financial impact in the pharmaceutical industry can rapidly escalate to several tens of thousands of euros and become a source of extreme criticism in providing medicinal products or vaccines.
The choice of appropriate glove to work entirely safely is therefore essential. It is also a factor in observing working conditions and the health of operators.
There is no right choice of glove system or material, but rather, several options depending on the type of activity.
Daily activity in the isolator therefore needs to be truly audited. In particular, the following are examined:
- The environment of the isolator, aiming to thoroughly cover all sharp angles which could tear the glove (particularly metal baskets).
The presence of cutting items (forceps, syringes etc.) and managing these both in handling and storage positions.
When the shoulders or wrists are bent, the glove must not be "overtense" which makes it fragile.
The chemicals and sterilising agents present. The choice of elastomer is guided by their type and concentration.
The actual department's activities (such as cytotoxics) also guide the choice.
Cost is of course a key factor in the decision, although total costs need to be considered and not only the acquisition cost.
Finally, the choice of materials is usually between neoprene, EPDM, CSM or even natural rubber.
In terms of the system, the choices between a uniblock glove or a glove/sleeve system, the ease of use of which will be improved very shortly, particularly as a result of new connection rings, which will allow the sterile change of glove far faster and more safely than before.