Validation of the stage for homogenisation of chemotherapy bags by introducing analytical spot checking
3 October 2011
A. Fuss, V. Graff
Pharmacie, Clinique Ste Anne,
Strasbourg, France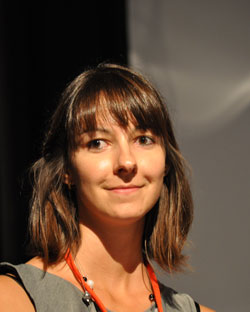 Introduction
One of the critical stages in the extemporaneous preparation process for the manufacturing of cytotoxics is the homogenisation stage: with quality assurance and improvement of our practices as our objective, we introduced analytical spot checking in order to validate the process.
Equipment and method
Twenty preparations of cytotoxics in bags were dosed. The following were sampled: 1.5 mL after the bag being turned over 5 times (A) and 1.5 m litres after 5 further turnovers (B). Analytical inspection was conducted by UV/Visible/IR spectrophotometry (Multispec®, outsourced to IGR). The preparation was considered to conform if identifications of the active principle and the solvent were correct and if the deviation in concentration in relation to the theoretical calculation was < ± 10%. B was dosed if A non-conforming.
Results
In total, 14 molecules were dosed. The level of conformance after 1st analysis was 100%: deviations in concentration [-9.3%; 3.2%].
Discussion
The results validate our homogenisation practices: 5 turnovers allow conforming concentrations to be obtained.
Several reasons can explain this: analytical checks conducted in addition to double checking; dosing on the active principles mostly in ready to use form.
Limits of the method: quality of preparations in infusion devices and syringes not validated; lack of exhaustiveness of the active principles analysed; active principle analysable only if the dilution solvent is identical to that defined by IGR; limited sampling; bag overfill volumes non constant impairing reliability of dosing.
These checks contribute to guaranteeing the quality of our manufacturing process: it is planned to reiterate them annually, rotating the handlers to confirm our results.