Session 2: Methods for stability testing and container-content compatibility studies.
3 October 2018
Valérie Sautou, PU-PH, CHU Clermont-Ferrand
Frédéric Lagarce, PU-PH, CHU Angers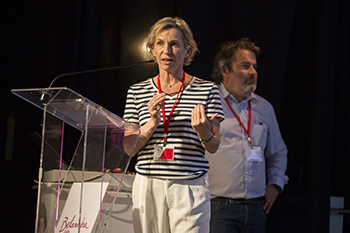 This workshop will allow the attendees to sum-up the criteria to perform physico-chemical stability and container-content compatibility studies for sterile or non-sterile hospital compounded products. It is directed to all pharmacists who already perform stability studies or envision to do so. We will start from the methodological guidelines for stability studies of hospital preparations published in 2013 by SFPC and GERPAC to discuss the main points to master (minimal material, procedures, validation techniques, result analysis …) in order to perform those studies and to conclude with a high security level. Attendees will also be involved to formulate proposals to improve the guidelines. In a third part of the workshop, practical or technical difficulties to set-up those studies will be discussed and attendees will share their solutions to best perform stability or container-content studies. This workshop will let attendees to return to their Pharmacies with ideas to improve or implement physico-chemical studies. A record of the questions raised and the proposals will be published in PTHP journal to let this collective work be a benefit for all.