Risk assessment of the pharmacy preparations in health care establishments
2 October 2013
Flora Capelle1,Marie-Pauline Gagaille2, Omar Hassaine3,Gaëtan Van Haren4
1 Service Pharmacie Stérilisation, Hôpitaux Universitaires de Strasbourg, France
2 Service Pharmacie Stérilisation, Hôpital Beaujon APHP, France
3 Service Pharmacie Stérilisation, Centre Hospitalier Poissy St Germain, France
4 Service Pharmacie Stérilisation, CHU de Liège, Belgique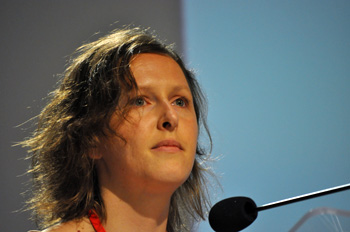 The 4 authors contributed in the same way to this work and must be thus considered as 1st author
Introduction
The European resolution adopted in 2011 on quality and safety assurance requirements for medicinal products prepared in pharmacies introduces the notion of risk assessment of the pharmacy preparations. According to the risk level, they are classified in 2 categories ("low" or "high risk") which indicate the quality system required (BPP PIC/S or BPF). Our objective is to propose a precise tool to make this evaluation and to present some results of its application.
Materials and Method
A critical reading of the resolution is led putting forward the limits of its application in practice. The criterion pharmacological effect of the active substance (AS) requires a bibliographical research and a brainstorming to build a tool of analysis. For the most frequent 40 hospital preparations (HP) in our establishments, AS are analyzed according to this tool and a score of global risk is calculated.
Results
The critical reading shows the limits of the proposed procedure. Modifications and precisions are thus brought. A matrix is built for the criterion pharmacological effect of the AS with for each point a quotation and a bibliographical source to be used. Among the 40 HP evaluated, only 2 are of "high risk ".
Discussion / conclusion
Our tool is a first approach which requires evolving. This evaluation, despite its limits, is a reasoned approach to estimate the risk of the preparations, allowing to decide those that require a maximal reassurance of the preparation process, with the means available at the hospital.