Pilot Study Evaluating the Efficacy of Four Cleaning Solutions and Two Types of Mops in Delimited Areas of a Floor Contaminated with Cyclophosphamide
23 October 2018
Roland C1, Adé A1, Ouellette-Frève JF2, Caron N3, Bussières JF1,4
1 Pharmacy Practice Research Unit, CHU Sainte-Justine, Montréal, Québec, Canada
2 Oncology Pharmacy Department, CHU Sainte-Justine, Montréal, Québec, Canada
3 Quebec Toxicology Center, Institut national de santé publique du Québec, Québec, Québec, Canada
4 Faculty of Pharmacy, Montréal University, Montréal, Québec, Canada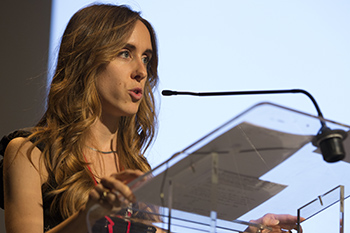 Background
Hazardous drugs (HD) traces are measured in most hospitals that perform environmental surveillance. Uncertainties exist regarding the cleaning agents and procedures needed to completely remove HD contamination. The objective was to evaluate the efficacy of four cleaning solutions and two types of mops in reducing contamination on a floor contaminated with a predetermined amount of cyclophosphamide (CP).
Methods
This pilot study was divided into three steps: 1) the voluntary contamination of a pre-delimited area on the floor (3600cm2) with a pre-established quantity of cyclophosphamide (20μg); 2) the cleaning of the predelimited area using a cleaning scenario. Eight cleaning scenarios were performed: two cleaning mops (disposable and non-disposable) were used to apply four different cleaning products (detergent, quaternary ammonium, sodium hypochlorite, hydrogen peroxide); 3) the quantification of CP detected on the pre-delimited area.
Results
The average decontamination efficacy of the four cleaning products used was: 99.53%± 0.41% for the detergent, 99.74%± 0.15% for quaternary ammonium, 99.86%± 0.11% for sodium hypochlorite, 99.75%± 0.15%, for hydrogen peroxide. The average decontamination efficacy for disposable mops was 99.58%± 0.28% and 99.86%± 0.09% for non-disposable mops.
Conclusion
Sodiumhypochlorite, hydrogen peroxide, quaternary ammonium and a detergent applied with a disposable or a non-disposable mop were efficient to reduce the CP concentration on the floor contaminated with a predetermined quantity of CP. However, no cleaning scenarios was able to remove 100% of CP after one cleaning session. Further studies are required to identify an optimal strategy.
Watch the video in simultaneous translation