Importance of ergonomics in the design of the isolators for the hospital sterile preparations
5 October 2012
S. Carpmail
EXTRACT TECHNOLOGY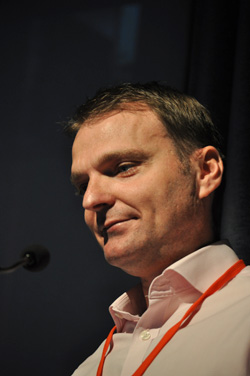 Pharmaceutical industries and hospital use products which are potentially toxic or potents which it is necessary to handle in a sterile environment and thus require conditions of handling at the same time in full containment and sterility.
The isolator constitute a solution allowing handling which ensures at the same time the safety of the operators and the protection of the products against the contaminations in an aseptic environment.
An adapted ergonomics is essential to allow a comfortable use and without risk.
The essential aspects related to ergonomics, to take into account at the design stage of the isolator, are:
A good knowledge of all the operations to be carried out,
A precise definition of elements and products to enter and leave the isolator as well as their routes,
The interior arrangement with the position of the racks, the bars and hooks supports, volumes and positions of the desired storages inside the isolator,
The type, the position of the systems of evacuation and recovery of waste,
The various components of the control: screens, keyboard, sockets, emergency stop and the integration of additional elements, scales for example.
Work stations side by side or face to face can be considered according to the constraints of installation of the isolator.
The position of the gloves on the isolator is one of the most important points because they must allow an access to all the workspace and all surfaces for cleaning while also allowing a clear vision.
The height of the gloves is also a vital element to ensure a comfortable posture along work hours.
Raise / lower devices may be planned to take into account the differences in size of the operators.
A design with large radiused corners, surfaces without steps will facilitate the operations of cleaning and disinfection.
These various elements are materialized on a wooden mock-up of the desired isolator.
It allows the operators, by simulating the whole of the operations to be realized, to validate the design before launching the isolator in manufacturing.
It is a crucial step to answer operation requirements sometimes different from one user to another, which has the advantage of associating the users at the design stage and thus answering the individual requests with a great flexibility.