Impact of the anticipated preparations on the organisation of the daily activity in a team preparing anti-cancer drugs
4 October 2012
E. Yali, S. Violette, C. Caty-Villa, G. Herbin, G. Brunet, E. Kiep, C. Pobel
Pharmacie, Centre Hospitalier de Saintonge,
17100 Saintes, France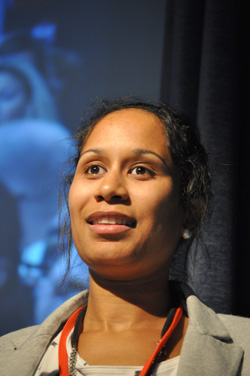 The preparation of chemotherapies is a major growing activity in our hospital (over 28% between 2008 and 2011) with a growing daily climax around noon.
In order to better manage this increasing activity, an anticipated preparation of fluorouracile and calcium folinate was set up on January 1st 2011.
In this study, we compared, through time sections, the number of anticipated preparations performed over 2011 with the theoretical one if no anticipation had been made.
Eight standardized doses of fluorouracile and calcium folinate were non systematically anticipated at the hours when prescriptions were less numerous.
The preparations of fluorouracile were stable for 7 days at ambient temperature and those of calcium folinate for 2 days between 2 and 8°C, enabling a new dealing when changes in doses or cancellations were made. We specifically retrieved the hours of preparations over one year with and without the anticipated preparations. The daily dispatching of preparations was compared with a Chi2 test. Three hour sections were identified: 8-10.00 (section 1), 10.30-13.30 (section 2), 13.30-16.00 (section 3).
Over 2011, 11.690 chemotherapies were prepared, of which 1.414 anticipated ones (12%). Out of these 1.414, 1.206 were in accordance with the prescription (85%). Upon the not according 208 ones, 11O were eventually given (loss rate of 7%). For section 1, the percentages of preparations without and with anticipation were respectively 35 and 41%. For section 2, 60 and 53%. For section 3, 5 and 6%. This study shows a significant difference (p<0.00001) between anticipated and non-anticipated preparations in sections 1 and 2.
The anticipated preparations managed to decrease the activity climax that occurred around noon. Thus, a better optimization in the time of preparation technician and in the security (less errors linked to the climax of activity).