How to assess the workload generated by clinical trials preparation in a compounding
4 October 2013
Olivia Niessen, Yvan Huon, Isabelle Roland
Pharmacie hospitalière CHU Liège,
B4000 Liège, Belgique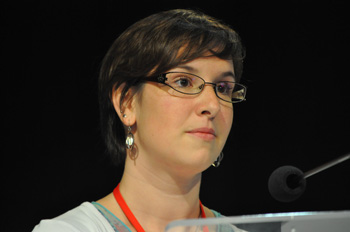 Introduction
In Belgium the pharmacy fees for IMPs (Investigational Medicinal Products) preparations depend an agreement established in common by the professional association of hospital pharmacists. An analysis of the prices charged by our colleagues and the increasing complexity of the protocols suggested a revision of the billing method in connection with the work performed rather than on fixed rates. For this purpose, the workload on each preparation must be defined in the most detailed and objective way, therefore we developed a tool to reach this goal.
Method
The rating scale of hospital pharmacy preparations developed in 2010 [1] by an inter establishments team was enriched by specific criteria for IMPs to affect the workload of experimental protocols with administrative and preparatory aspects. An IP (Indicator of the Preparation) was assigned for each IMP preparation realized.
Results
In a previous study, the median IP for sterile preparations made within our establishment was 11 (deviation 2-24) and 9 (3-19) for sterile cytotoxic preparations. The new rating scale lists 9 new clinical trials specific criteria which can affect the IP for a maximum of 39 points were listed. When applied to IMP, IP increases from 0-27.
Conclusion
We suggest an easy to use tool to assess the workload generated by IMP preparations within a department of hospital pharmacy. This method frees us from arbitrary criteria used so far such as e.g. the duration of the operation.
[1] Détermination d'un indicateur d'activité pertinent pour les préparations en pharmacie hospitalière : comparaison interétablissements de la préparation des chimiothérapies, C Malbranche et al., Le Pharmacien Hospitalier et Clinicien 2013 : 48 : 27-36