Establishment of an anticipated chemotherapy preparations system in gastrointestinal oncology unit
4 October 2012
P. Pavie, M. Adam-Fontaine, M. Lottin, A. Leroux, A. Coquard, B. Dieu
Pharmacie du centre hospitalier universitaire de Rouen
1 rue de Germont
76000 Rouen France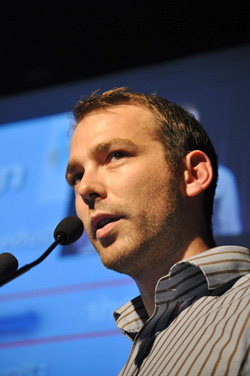 Introduction
The pharmaceutical preparation unit of a university hospital has put into place the anticipation of chemotherapy preparations. This project follows a survey evaluating the time to make the preparations available between 1 hour 10 minutes and 2 hours. Meanwhile, a satisfaction survey revealed a desire to have a delay of about 30 minutes. This anticipation's goal is to reduce the time concerning availability and to improve the distribution of activities of the URCC and care service.
Material and Methods
Following a study performed in 2011, we determined with digestive oncology practitioners the choice of active drugs and patient inclusion criteria for anticipation. 11 molecules were selected, a difference of less than 4% is tolerated compared with the previous prescriptions and the financial loss was estimated at less than 10%. After setting changes in the software CHIMIO®, locking systems allow us to deliver early preparations once the "OK chemo" was given by practitioners.
Results
On average, 48% of planned preparations for patients are anticipated each week. 10.5% are discarded for various reasons such as neutropenic patients, thrombocytopenia, fever, hospitalized patients or patients needing a change in dose greater than 4%. This represents a financial loss of 7.9%.
Conclusion
The choice criteria of the patients again are to be discussed and error risks are mastered by additional parameters in CHIMIO. The healthcare workers and the patients noticed the clear improvement of the provision delay of the preparations. The anticipation allows to reorganize the sector's activity by improving the drug circuit. The practitioners and managers think about a reorganization of the service to increase their activity. This anticipation is going to be applied in the thoracic oncology service.