Dispofill system® (DFS) - Single use isolator
8 October 2021
E. Goyer - JCE Biotechnology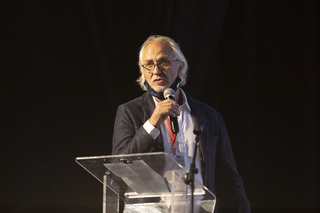 The implementation of single use technology for pharmaceutical product development continues to grow. This trend is due to its undeniable advantages: Flexibility, implementation, ready to use, studied investment, measured risk, traceability and increased production.
The use of isolator technology for fill and finish in the biopharmaceutical industry started 30 years ago. Its progress allows today to reach throughputs of 500 ampoules/min in validated processes. For small and medium throughputs of high value-added solutions, the scope of action must be different due to the size of the validated and involved actors: primary components, filling line, cleaning, bio-decontamination, exit from the protected area. The risk for the product is minimized and is only around a bad handling or a fragility of the gloves which can be avoided thanks to the robotized systems.
DispoFill System® (DFS) is a set of isolators and robots developed for the production and filling of high value-added injectable liquids from biotechnology as described in ATMP (Advance Therapy Medicinal Products) and CGT (Cell and Gene Therapy). The innovative technology of DFS® integrates known elements (Isolators, H202 Bio Decontamination System, Dispensing Robots) as well as a main and innovative element:
The ''single use isolator'"
This single use flexible isolator allows the aseptic distribution in class A of liquids with different viscosities in ready to use and sterile containers (vials, syringes...) with the main objective, between each batch, the elimination of cleaning, biodecontamination and requalification steps obtained by :
1.Single use isolator. Ready-to-use closed system gamma sterile 25 Kgy
2.Positive or negative pressure class A FLU 0.45 m/s with HEPA filtration or inert gas
3.Removal of all internal mechanical elements with external positioning of all filling elements (robots, peristaltic pump, balance, bowl base) and all accessories, Filtration, Rtp, single use interfaces.
With the following Advantages:
No risk of cross contamination
Assembly < 1 hour
No sterilizing agent residue
DispoFillSystem® complies with the international pharmaceutical industry standards GMP, GMP, ISO 13408-6, ISO14644-7 and ISO 11137