Cytarabin and different concentrations: how to take big risks in paediatrics!
9 October 2011
M. Coussemacq, G. Baussant, J. Aubert, A. Wibaux, V. Moinard, C. Delette
Service Pharmacie, Centre Hospitalier de Roubaix, France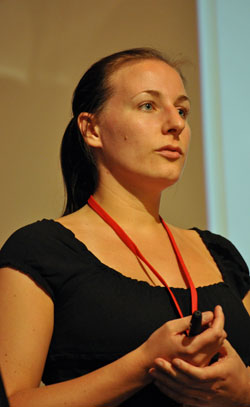 When preparing chemotherapies within our centralised cytotoxics preparation unit (UPCA), a bag of 2.5 times overdosed cytarabin was dispensed within the Paediatric ward. Despite a Quality Assurance system including a certain number of barriers (double inspection of vials, manufacturing data sheet with targeted comments (different concentrations) and final control of the preparation before dispensation to the ward, this bag managed to get to the patient's bedside. This error detected at the last instant before administration led to analysis of malfunctions being conducted.
It appears that the handler's assistant mistook the vial during preparation of the tray, taking 1g/20ml instead of 100mg/5ml. This oversight followed on from a change in vial labelling (AFSSAPS decision to adopt the unit 1000mg/20ml to replace 1g/20ml); the handler detected this error before preparation and received confirmation from the pharmacist that he could use the 1g vial, then on final control, it was no longer possible to check the vial used.
Following this incident, a service meeting was organised to implement corrective actions involving use of a single concentration of cytarabin within the UPCA and management of batch numbers via the software. This required each vial to have a precise batch number thus reducing the risk of confusion between different dosages. In addition, AFSSAPS and the laboratory marketing the product were warned of the danger of co-existence between different concentrations for the same speciality, but they have so far failed to respond to our remark. The care service was also informed of the actions implemented in order to restore their confidence in the pharmacy and the UPCA.
This incident that could have been fatal raised awareness of the UPCA staff as to each and everyone's responsibility, the importance of unfailing vigilance at each stage and effective communication between the different players involved.