Consequences of new delivery systems on drug preparation in hospitals
9 October 2010
F. Lagarce
INSERM U 646,
CHU Angers, France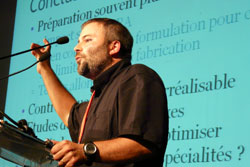 Over the past few years various new drug delivery systems (microparticles, liposomes, nanoparticles) have been added to oncology's arsenal of treatments. The purpose of these new tools is to improve the risk/benefit ratio of the classic anti-cancer drugs (doxorubicin, paclitaxel, cytarabin) by modifying their distribution profile and/or the time they stay in the patient's system. Hospital pharmacists thus find themselves faced with the necessity of preparing these special new formulations. Various issues need to be taken into consideration to optimise the reconstitution of these products in the cleanroom: their status as medicines or medical devices, their stability, the quality control checks performed before delivery and their preparation processes.
For example, the status of doxorubicin hydrogel microspheres (Dc Bead®) as 'medical devices' does not give the same level of guarantee as the status of medicine afforded to other systems of the liposome or nanoparticle varieties.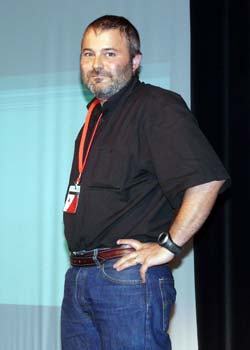 Additional stability studies (in addition to those already conducted by the supplier) may be carried out on site, but these require not only classical analytical techniques (HPLC, spectrometry), but also a range of specialist equipment such as laser diffraction or dynamic light scattering apparatuses, in order to be sure that the absorption systems retain their structure.
Quality control before finished products are released generally takes the form of visual checks, as the dosing techniques recently adopted in hospitals are not suited to active ingredients contained in capsule form.
Finally the critical stage of the process is often the preparation procedure itself, which may be complex, requiring specific material which must be compatible with the demands of the cleanroom (e.g. Myocet®), and which might increase preparation time by increasing the number of stages and the amount of contact time. It is important to be aware of the tolerance margins for the different stages of preparation procedures, to continually ensure the quality of the reconstituted product.
Administration of these drugs should also be accompanied by specific advice, as their level of safety can be different for that assumed for classical medications, as in the case of cytarabin liposomes (Depocyte®), for example
To conclude, these new delivery systems can provide great benefits for patients, but they require new, specific precautions, and are often more difficult to prepare than their classic solution equivalents. They therefore represent a new challenge for hospital pharmacists.