Capsules manufacturing securisation with a new training tool
1 October 2014
M. Rauturier1, M. Jobart2, C. Madoui2, M.L. Brandely2, V. Chedru-Legros1
1 Pharmacy, CHU Caen, Avenue de la Côte de Nacre, 14033 Caen, France
2 Pharmacy, Hôtel Dieu, Paris, France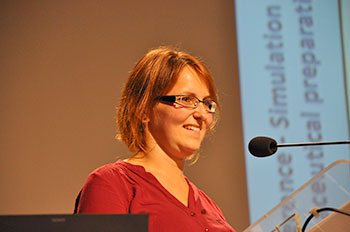 Pharmacist technicians have to be competent in capsules manufacturing practices. However, a regular practice is required.
The aim of this study was to determine needs of training and to create a visual training tool.
A survey has been delivered to pharmacist technicians in order to define technical difficulties they met in their daily work. This survey has been useful to elaborate the training tools.
22 pharmacist technicians, implicated or not in pharmaceutical preparation have been requested. 68% of them estimated they have sufficient skills for capsules manufacturing (79% of them worked in a pharmaceutical preparation unit within 5 last years, 50% of them never worked in this unit). They explained it by a lack of knowledge about correct methods and equipment used in the process. 59% of pharmacist technicians would like to receive a training about capsules manufacturing practices. They would prefer to be trained by the technicians who are working in pharmaceutical preparation units rather than to receive an online training. Five training tools have been created. They concern galenic and regulatory aspects, capsules' fillers ad equipment, technic to fill capsules, and packaging step.
These tools could be tested, in the future, in other working places, to improve them and integrate different equipment and practices. New training tools about other galenics are also going to be created.