Biological assessment of professional exposure to anti-cancer drugs in the hospital sector
9 October 2010
S. Ndaw
INRS, Vandoeuvre-les -Nancy, France
To assess the risks arising from the handling of anti-cancer medicines, and to evaluate the efficiency of the preventative measures in place, we require reliable quantitative information regarding the level to which personnel have been exposed to these compounds. Biological monitoring, taking into account all methods of exposure, is one of the preferred methods for determining the extent to which staff have been affected. Since cyclophosphamide, ifosfamide, methotrexate and 5-fluorouracil are widely used compounds, they have been selected as the biological markers for measuring exposure to anti-cancer drugs.
Tests measure the levels of these markers in the urine of employees working in hospital pharmacy departments (specifically in drug reconstitution units) and care facilities (day hospitals and the conventional medical sector) who may have been exposed. The categories of staff concerned were: pharmacists, drug preparation technicians, doctors, nurses, auxiliary nurses and workers in hospital service departments. In each hospital urine samples were taken at the beginning and at the end of the subjects' working week.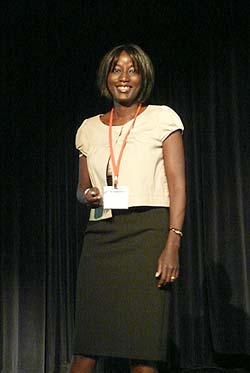 Thanks to an optimised preparation process for the urine samples, and a highly effective analytic technique, we were able to detect measurable concentrations of the 4 chosen biological markers, demonstrating the different levels of exposure to anti-cancer drugs, which varied between hospitals, departments and roles.
This biological assessment will now allow us to judge the efficiency of the working practices and protection measures in place in each hospital. Moreover, it provides risk prevention teams and the staff concerned with an important tool for evaluating as fully as possible the risks linked to handling anti-cancer drugs, and for reinforcing their risk prevention procedures.