Acquisition of a management software package, working up and control of extemporaneous and hospital preparations: specifications and analysis of proposals
9 October 2011
J. Marcel1, L. Trigory2, F. Gass-Jegu3, M. Bourges4, C. Le Tiec1, S. Ménétré2, A. Coquard4, A.C. Gairard-Dory3
1 Service de pharmacie, CHU de Bicêtre, 78 rue du Général Leclerc, 94275 Kremlin-Bicêtre
2 Pôle Pharmacie-Stérilisation, CHU Nancy Brabois Enfants, Allée du Morvan, 54511 Vandoeuvre les Nancy,
3 Service de Pharmacie-Stérilisation, Nouvel Hôpital Civil, 1 Place de la Porte de l'Hôpital, 67000 Strasbourg
4 Service de Pharmacie, CHU Charles NICOLLE, 1 rue de Germont, 76000 Rouen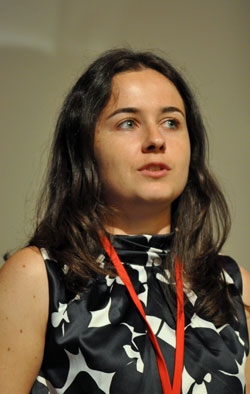 Introduction
Best Preparation Practices (BPP) published in 2007 by Afssaps (the French Health Products Safety Agency) presented enforceable recommendations to ensure the quality and traceability of preparations. Computerisation is one of the stages in ensuring the safety of the medication circuit. Four French university hospital In-house Pharmacies got together to draw up the most comprehensive specifications possible for the acquisition of a software package for the management of preparations and controls in the hospital (excluding parenteral nutrition and chemotherapy).
Equipment and method
The specifications were drawn up in accordance with BPP recommendations and a retrospective analysis of incidents observed in 2010 on extemporaneous and hospital preparations at the 4 In-house Pharmacies. The expected functionalities are described in the order of the stages in the preparation circuit, going through from prescription to dispensation. The specifications were issued to the various existing suppliers on the French market.
Results
Analysis of incidents shows that computerisation could have led to their being reduced by 50% to 98% according to the hospital. This analysis enabled us to distinguish between the functionalities required by the BPP and the optional functionalities desired to improve practices. Three proposals were analysed but a single software package is currently being marketed: Lab'Accoss® from Accoss. The University Hospitals of Geneva and one of the 4 hospitals taking part in this work have developed a software program in-house: Panoramix and Prepa. Lab'Accoss®, Panoramix and Prepa answer respectively to 97%, 63% and 23% of the functionalities required by the BPP and 86%, 53% and 17% of the optional functionalities. A new software package is now in process of development by Computer Engineering.
Conclusion
The only software package currently on offer on the French market (Lab'Accoss®) answers satisfactorily to BPP requirements but could be further improved to cater for optional functionalities.