Validation of Hydrogen Peroxide Sanitisation of Isolators – Critical Points to be Considered
3 octobre 2013
Tim Coles
Director. Pharminox Isolation Ltd.
Cambridge, UK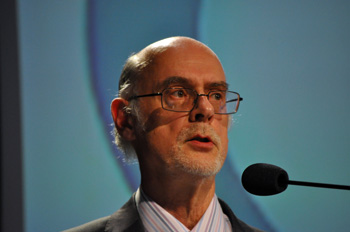 Vapour phase hydrogen peroxide (VPHP) is an excellent gassing agent. It is sporicidal but breaks down to harmless water vapour and oxygen. It is now widely used in aseptic pharmaceutical isolators.
However, the way in which VPHP acts, and the practical application, has been the subject of much debate. This debate, combined with the current high cost of the equipment, has discouraged the conversion to VPHP. This is especially true in hospital pharmacies where both funds and time are more limited.
The first part of this presentation explains exactly how VPHP acts to kill BI's and thus illustrates what precautions and arrangements are required to achieve a rapid gassing cycle. The two golden rules for VPHP sanitisation are stated.
The second part of the presentation explains how VPHP gassing cycle may be developed quickly and easily, and without the use of highly skilled labour. In fact fully documented gassing cycle development can be undertaken by competent laboratory technicians.
This presentation is based on two papers by Tim Coles, published in the journal "Clean Air and Containment Review" in 2012.