8 October 2021
P. Freydier - Romeo by O3P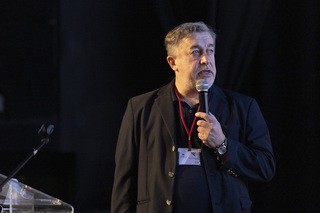 Romeo is the benchmark range of tools for hospital pharmacies, protecting preparers against Musculo skeketal disorders.(MSD). Since 2014, we have been working alongsideyou to study and develop systems that help in improving production conditions into compounding wards. From those coopérations, was born Romeo Range which makes possible to reduce, in a referenced manner, MSD, stresses, fatigue at workstation and improves cycle time. Finally it contributes to the quality of productions.
Establishments trusting us appreciate our presence, our studies in MSD field, the reliability of our tools and the after sales service.
We're looking forward to seeing you at the gerpac 2021 O3P' boots and présenting you Romeo 3, our upcoming developments and answer to your requests.