Andrew G Watts Medicinal Chemistry group,
department of pharmacy and pharmacology,
University of Bath, UK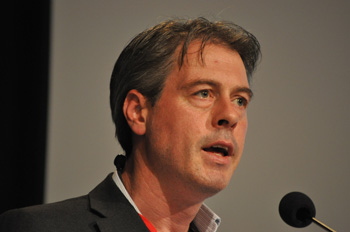 Biotherapeutics, such as IgG-based monoclonal antibodies, represent one of the fastest growing classes of molecules reaching the market, currently representing around 20% of global therapeutic sales. As a class, biotherapeutics differ significantly to traditional small molecule drugs in a number of ways, most notably in size, structure and mechanism of action. Additionally, most protein-based drugs require careful preparation by skilled healthcare professionals immediately prior to administration to the patient, as well as being assigned very short shelf lives (typically 24–48 hours) by the manufacturer.
This presentation will first discuss the mechanisms and pathways through which this unique class of drug can degrade, and then consider the impact that aseptic manufacturing processes and storage have on product degradation. We will also briefly discuss recent criteria set down by the UK NHS for the evaluation of mAb stability, which aims to assist UK pharmacists when considering data on product quality.