Hot topic in Microbiology - Isolator Technology - What are the challenges of the Pharmaceutical Industry for the future?
8 October 2015
B. Ramond
Senior Microbiology Expert,
Sanofi, Paris, France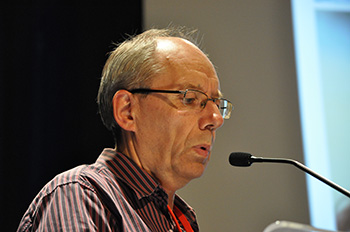 Isolator technologies are more and more progressing.
The regulations in place for conventional manufacturing processes for sterile pharmaceutical products begin to integrate these new technologies.
The wording used for the traditional sterilizing processes is not always suitable for barrier technologies.
The users need to put in place appropriate solutions for these new equipment particularly the following challenges to be considering:
Validation of the decontamination cycles of isolators,
Environmental Management / Viable and non-viable Environmental Monitoring,
On line management of all transfer systems,
Training et routine best practices for the personnel.