Control of parenteral nutrition mixtures: validation of a laboratory robot to control physicochemical environment in binary mixtures
3 October 2013
F. Ruiz, M. Nouman, C. Jaskowiec, S. Poullain. CHI Créteil
Service de Pharmacie, 40 avenue de Verdun,
94000 Créteil, France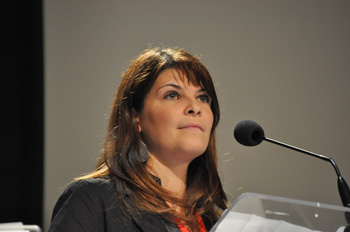 Objective
The prospect of entering a subcontract agreement for mixtures of parenteral nutrition (PN) has led the institution to acquire a Selectra Junior® laboratory robot (ELITECH) for physico-chemical control of PN mixtures to ensure the safety of the end products. The aim of this work is to validate the robotic controller ability in determining the concentrations of sodium (Na), potassium (K), calcium (Ca) and glucose (Glc) in binary PN mixtures produced.
Methods
The validation of the robot comprises:
(i) analysis of linearity of the different dosing methods of Na, K, Ca, Glc on the extent of the concentrations range in mixtures,
(ii) analysis of repeatability and reproducibility (variation and accuracy coefficients) on two levels of control and 6 mixtures, and
(iii) evaluation of the matrix effect.
Results
The linearity of the dosing method of each element has been demonstrated. Repeatability and reproducibility tests showed variation and accuracy coefficients strictly below 5% and 9%, respectively. No matrix effect was found for doses of Ca and K. The matrix effect found for doses of Glc and Na was considered negligible in the concentration ranges studied.
Discussion-Conclusion
The use of this laboratory robot is adapted for rapid dosing of electrolytes and glucose preparations of binary PN, allowing us to meet the activity increase due to the subcontract agreement, and has improved our control process of PN mixtures. This work will be extended to ternary mixtures produced in the unit.